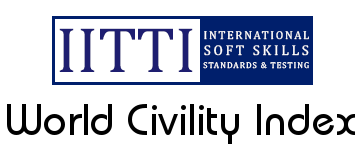 Thai
---
* Research results provided by the Carnegie Institute, Stanford University School of Business and Harvard Business School.
This IITTI on-line test is offered as a free corporate community service to give a brief assessment of your image and etiquette know-how as a progressive career professional.
www.IITTI.org email: info@IITTI.org © 2011 - 2023 IITTI. All rights reserved.