EYI helping Megaworld Properties in adopting IITTI for better company culture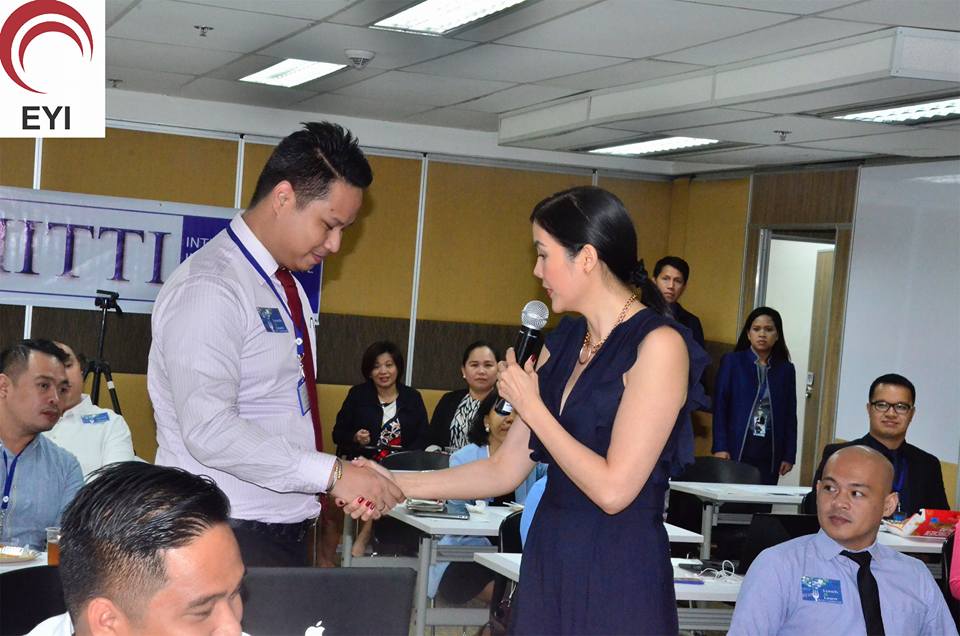 Aug 31, 2017
Carolina Tan of Enhance Your Image (EYI) training a group of top-performing sales group of Megaworld Properties (http://www.megaworldproperties.com/) in Manila, Philippines.
By adopting the IITTI global standard in soft skills certification, employees get to earn IITTI World Civility Index points. A single number that allows easy measurement by HR in terms of an employee's overall soft skills awareness.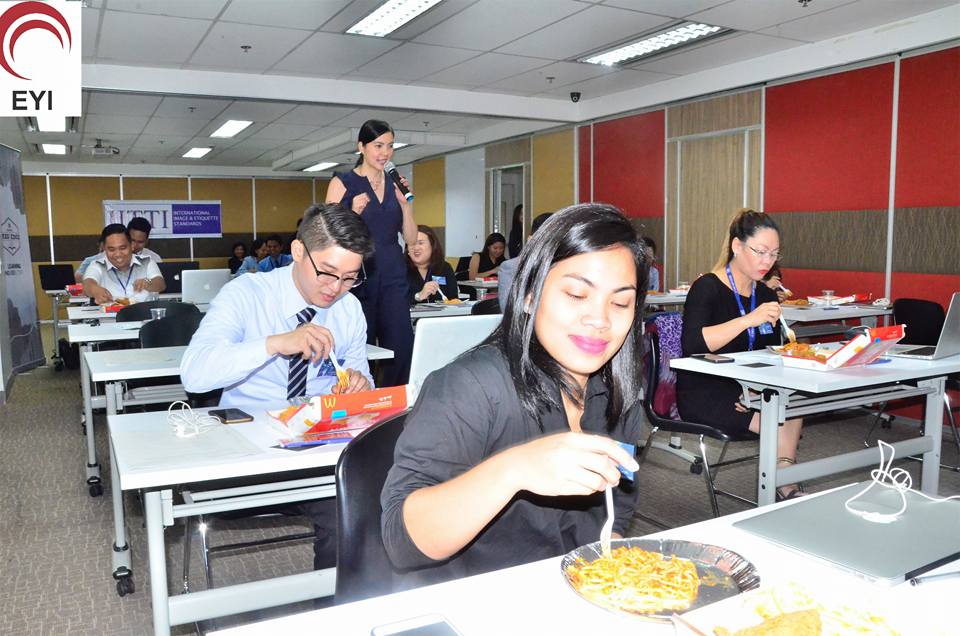 Dining etiquette for salespeople is a 'must' for best representing Megaworld Properties!
Play video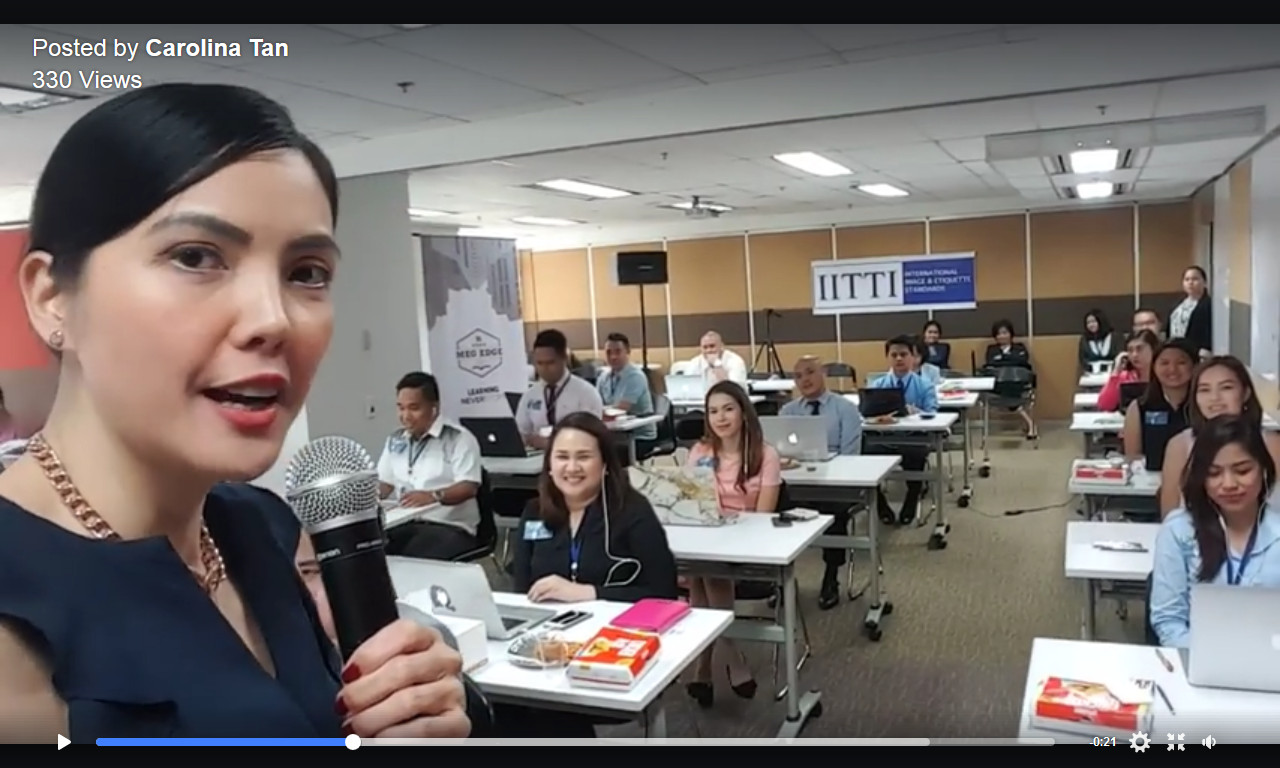 IITTI (pronounced as "ET") is similar to other standardized exams such as TOEFL, IELTS, and GMAT, except IITTI focuses on soft skills such as personal appearance, professional behavior, and business communication.
Carolina Tan, AICI CIC would love to hear from you at carol@EnhanceYourImage.Asia.
For more about IITTI, visit
https://www.linkedin.com/company/iitti