Corporate HR adoption in Argentina of global image standard
May 28, 2015 BUENOS AIRES, ARGENTINA
No need to cry for me, Argentina!
But celebrate with us at a meeting in Buenos Aires on Wednesday, June 10 for a special presentation hosted by Cornejo & Estebecorena Imagen y Personal Branding (CEimagen) for Argentina's premiere introduction of IITTI to their director of HR clients at the Palacio Balcarce.
Established since 2001, CEimagen is an Ambassador of Peace, UNESCO with co-founders María Pía Estebecorena and Sandy Cornejo. IITTI ("ET") provides a standardized certification system for people who understand the importance of professional image and etiquette in the business world.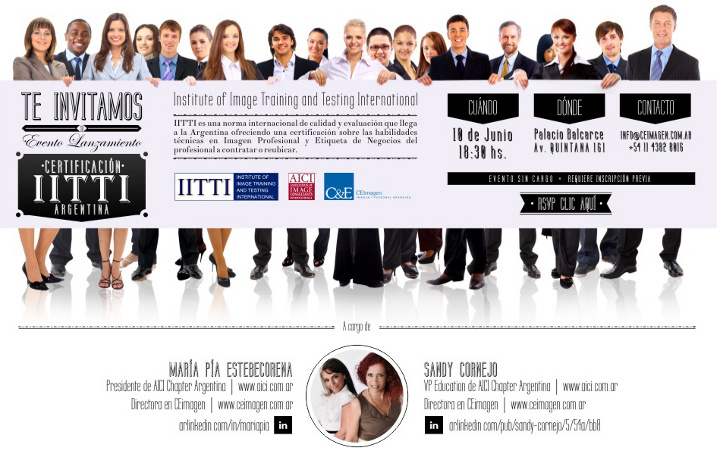 For more information, contact CEimagen at mariapia@ceimagen.com.ar or IITTI at info@IITTI.org.