Kornerstone Institute Hong Kong adopting IITTI
Feb 26, 2017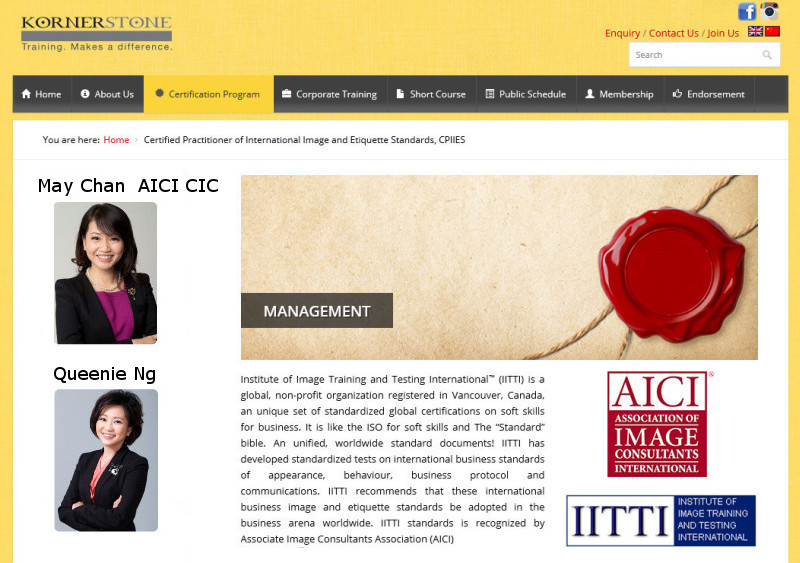 As part of the relentless pursuit of building better company culture, and to attract the best talents with the right culture fit,
May Chan
of
Spark Image Consultancy
, in partnership with
Kornerstone Institute of Hong Kong
, has adopted the international soft skills standard IITTI exam certification as well as the Rocktell Open Interview Videos, which is now a standardized component of the IITTI exam, as part of Kornerstone certification program for management.
Kornerstone is one of the most established professional management training company with offices in Hong Kong, Singapore and Shanghai.
IITTI is the standards organization for soft skills certification.
Rocktell helps job-seekers in creating a true-self "resume video". It is used as part of IITTI certification requirements.
For more information, visit Kornerstone's website at: https://www.kornerstone.com/cpiies/