Salt & Light Ventures Philippines adopting IITTI
Mar 20, 2017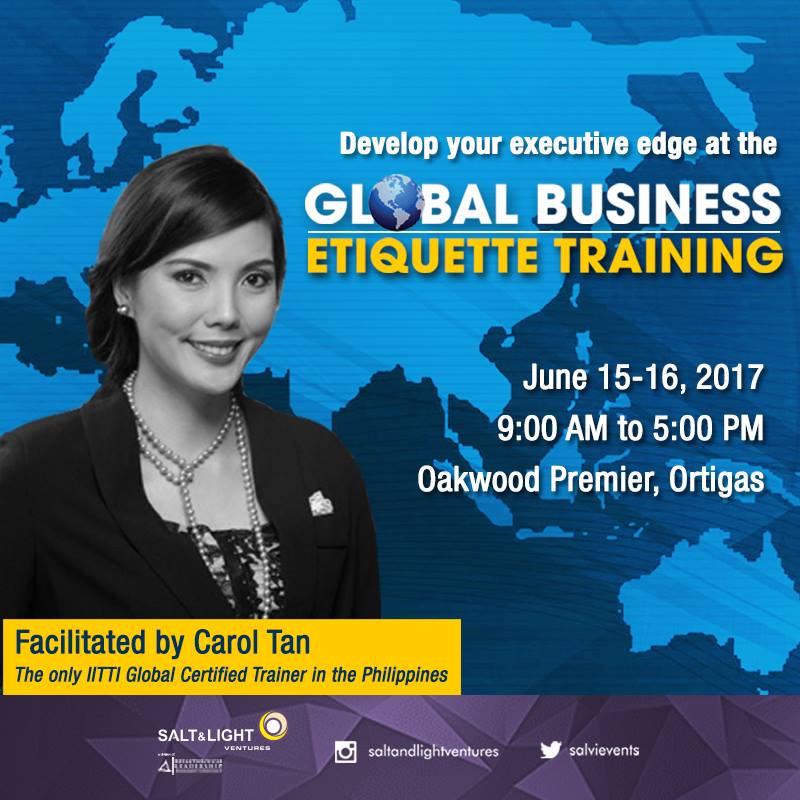 Building company brand is about building company culture. And it starts from the best practise in soft skills. But a big problem with multinationals is: what is the assessment standard for soft skills training? Worry not!
Carolina Tan
of
Enhance Your Image Consultancy
, in partnership with
Salt & Light Ventures of the Philippines
, has adopted the international soft skills standard IITTI exam certification as well as the Rocktell Open Interview Videos, which is now a standardized component of the IITTI exam, as part of public workshops offering.
Salt & Light Ventures is one of the most established professional management training company with offices in the Philippines.
IITTI is the standards organization for soft skills certification.
Rocktell helps job-seekers in creating a true-self "resume video". It is used as part of IITTI certification requirements.
For more information, visit:
Salt & Light's Facebook media release