Chinese Culture University offering IITTI training in Taiwan
June 28, 2016
Jessie Lin Brown of JLB International Image Consulting in Taiwan just completed the first group of IITTI training via the Chinese Culture University Continuing Education in Taiwan.
Chinese Culture University suggested that soft skills training today is like MBA training 100 years ago; something that was thought "...unnecessary..." by some because people could just learn on the job. But Chinese Culture University has the foresight that it needs to have a scientific approach to groom corporate leaders for the 21st century.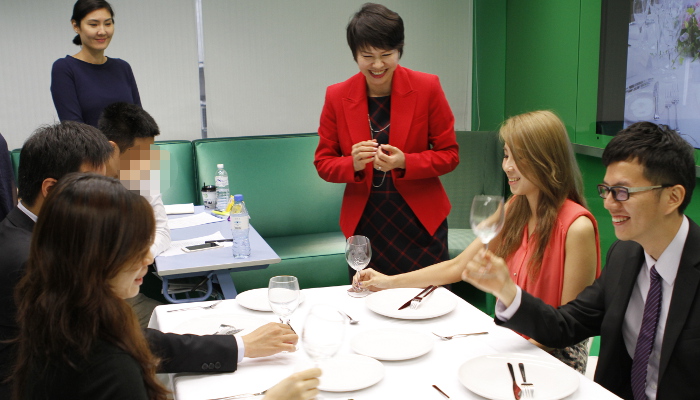 Jessie Lin Brown working with Chinese Culture University Continuing Education
The course completed with trainees feeling extremely happy, as they picked up valuable social skills that were never taught in their own professional programs. The biggest issue was about awareness:
They didn't know what they didn't know!
But now they do! The journey just begins!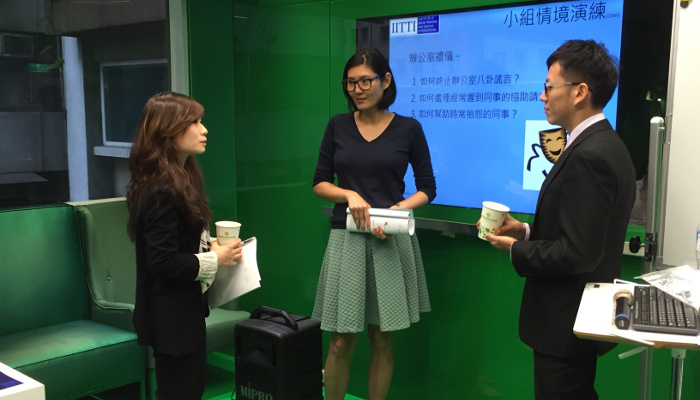 Small group practise
Get the full story from Jessie at: info@jlbic.com and the Continuing Ed program at:
http://my.sce.pccu.edu.tw/MS/Detail.aspx?ProdId=8WF2_A5050
We would love to hear your comment:
https://www.linkedin.com/pulse/chinese-culture-university-offering-iitti-training-taiwan-chun