Helps Your Social Impact
By focusing on employee soft skills "habits" such as business etiquette and empathy, it helps build your company culture, which defines your company brand.
Investors are interested in seeing your company having a measurable 'care for people' initiative, especially something done via an independent, unbiased 3rd-party such as IITTI, which eliminates greenwashing; something that would raise your ESG rating.
When you demand new hires to have World Civility Index credentials, the work force will pay attention. And by extension, the general population will also pay attention. It changes societies to become more civil.
You feed three birds with one seed!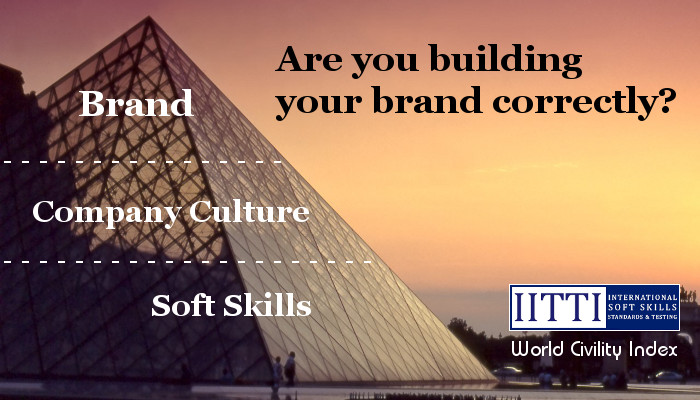 Feel free to use poster