Volume Payment
Buy reading tickets (for IITTI Reading & Activities credits), exam passes (for IITTI Exams)
(IITTI reading tickets, exam passes have no expiry date. All are good until used.)
You can select the quantity when you click on 'Payment'
After your payment, contact IITTI at
info@IITTI.org
and we will email the reading tickets/exam passes to you.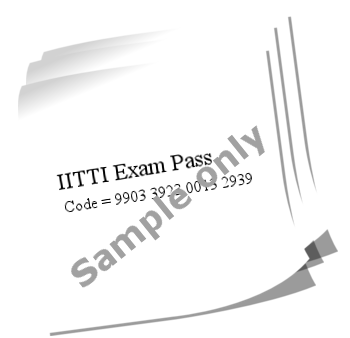 For Licensed IITTI Trainers, log in to find exam fee structure.
Note: There is a US$50 service charge for retrieving old exam passes because of your lack of discipline in keeping track of your exam passes. It costs extra manpower to IITTI and we need to provide this service on a cost-recovery basis. Sorry.