IITTI Certification in Thai Language
April 8, 2016
Josephine Lui
, AICI CIP, Certified Image Professional of First Image Training in Kuala Lumpur, Malaysia, and
Apailuck Tantrabandit
, Certified Image Consultant in Bangkok, Thailand on Feb 13, 2016 jointly delivered the first IITTI ("ET") certification done entirely in the Thai language in Bangkok, Thailand.
Unlike previously where a Thai interpreter was needed to help with the questions in English, all the IITTI Level 1 questions were translated into the Thai language as the demand grows.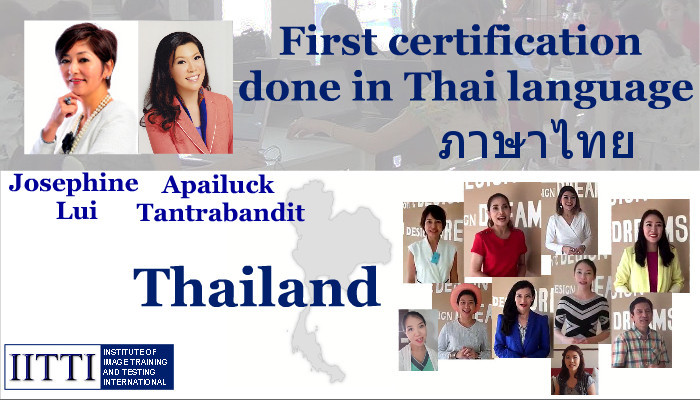 The idea of IITTI is to help companies who have international offices to deal with different cultures and expectations. With a standardized soft skills certification, all employees can be "on the same page" with less miscommunication.
With this particular case in Bangkok, for example, Thai companies can now raise their level of international competency by training and hiring based on the IITTI standard. It makes these companies more capable in dealing with international business clients.
To get the full war story, contact Josephine Lui, AICI CIP at josephine.luicf@gmail.com or Apailuck Tantrabandit at apailuck@gmail.com.