What do I need to have my lectures, seminars, field trips qualified as IITTI Activities so students can earn World Civility Index points?

You need to have your activities vetted to get your QR codes.

What do I need to offer IITTI Reading Program?

You need to get your personalized, special link (e.g. www.IITTI.org/DrJoyce) so you can advertise in your social media and website. If you want to contribute your own article to be a part of the Reading Program, you need to have your article vetted to get a QR code.

What do I need to offer IITTI Exams?

Starting Sep 2021, you need to be a Licensed IITTI Trainer. See ISSTA below.

Do I need to be an Associate to use or sell IITTI Exams, Reading Program and Activities?

No. Associates are volunteering advocates. They promote the IITTI World Civility Index standards.

Can you summarize?

In other words, you don't need to be a Licensed IITTI Trainer in order to use the QR code. The only thing that a Licensed IITTI Trainer can do is that it allows her students to sit for an IITTI exam. Here are the details:


IITTI products
Who can use it?
...and grant World Civility Index points
IITTI Activities (lectures, seminars, etc.) with QR code
All trainers
IITTI Reading Program with QR code and/or a special link
All trainers
IITTI Exams (e.g. Business 'Level 1')
Only Licensed IITTI Trainers
What do I need for my training company to be "IITTI-recognized"?
You need 25% of your trainers to have passed the IITTI Business 'Level 1' Exam.
Can I have exclusive rights to my country?
No. IITTI is an open standard, and is for everybody. It is "just a test" and doesn't deal with the commercial side of things. Talk to Orange Consortium below instead.
Details
Starting Sep 2021 globally, in order to offer training (the "IITTI training") that allows a trainer's students to sit for an IITTI Exam, the trainer needs to be licensed by the International Soft Skills Trainer Accreditation
(www.ISSTA.ca)

(You don't need ISSTA if you just want to join the IITTI Reading Program & Activities.)
At the same time, all IITTI and ISSTA commercial operations are now done by Orange Consortium of Soft Skills Trainers.
(www.OrangeConsortium.com).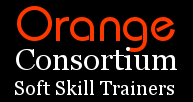 Orange Consortium is handling all business contracts such as distribution rights, joint-ventures, partnerships, etc.
Think like this:
IITTI - just a test
ISSTA - license for trainers
Orange - commercial contracts